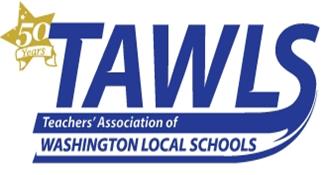 Greetings members-
Recently I was in Columbus and met with OEA leadership and other local presidents to discussed a wide variety of issues. I have summarized the topics and information below. Please take a few moments to read through the items.
1) STRONGSVILLE STRIKE UPDATE: Now that the strike has ended with the teachers accepting and approving the agreement, lets us look back on a few issues that kept the teachers on strike for 8 weeks. A pay freeze for the last three years with the board requesting an additional three year freeze, not to mention an additional one million in revenue was found during the strike. In addition, the teachers wanted a no-reprisals clause and the board was refusing. Many claimed that during the eight week strike the teachers were getting paid, which was not true. Instead OEA provided the association an interest free loan to cover the members. Just take a moment and consider if a deal was not reached how it would impact the rest of Ohio teachers.
2) RIGHT TO WORK: Right to Work petitions will be out soon and the state needs 300,000 certified signatures to get it on the ballot. PLEASE REMEMBER TO REFUSE TO SIGN THIS DOCUMENT. WHILE CONDITIONS ARE GOOD IN WLS, MANY OTHERS ARE NOT AND COULD GET WORSE AS A RESULT. Do we want that for other teachers?
3) NEA/OEA DUES: Consider using the NEA, OEA Benefits link on the OEA web (www.ohea.org) page for great deals and benefits. There are enough deals and benefits on there that if you use it, it has been calculated that all of your dues would be returned through those savings. I enjoy the option for car rentals: ie: Enterprise allows you a discounted price (which is like a free upgrade) and unlimited miles in Ohio.
4) www.ohiocasb.org Use this website/portal to check on specific teacher and administrator salaries.
5) VOUCHERS & CHARTER SCHOOLS: Did you know that there are 4 voucher plans in Ohio? EDChoice, Cleveland Scholarship, Autism Academies, and John Peterson Scholarship (for Disabilities). Recent legislation in Ohio allows a family of 4 at $46,000 and children k-3 to go to a charter school. According to OEA 1/2 of all kids in Ohio would be eligible. Finally, Charter schools take funds from public schools with about 40% of funds transferred to charter schools in areas where the public schools out perform. Plus charter schools are exempt from 270 provisions/requirements placed on public schools.
Enjoy the warmer weather. Please feel free to contact me with any of the issues mentioned above.
Regards-
Christopher Hodnicki, M.Ed.
Social Studies Master Teacher,
Sophomore Class Advisor-Student Council,
President-Teachers' Association of WLS
Whitmer High School
419-473-8383 EXT. #7843, TAWLS #8345
"Education is not the filling of a pail, but the lighting of a fire" ~William Butler Yeats~