Monthly Archives:
September 2014
Read TAWLS President, Chris Hodnicki's Opening Letter
Tuition Reimbursement:  Reminder to those members seeking tuition reimbursement for courses taken last school year that the deadline is September 15th.  All information should be sent to Tammy Conlan @ Shoreland.  Follow these links below to the tuition reimbursement guidelines and tuition reimbursement forms.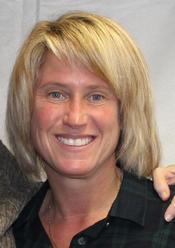 Candy Budd Amazing Race:  The Second Annual Candy Budd Amazing Race to honor Candy's memory and to benefit the WLS Employee Memorial Scholarship Fund is taking place on Saturday, September 13th.  Registration form is attached.  This is an event open to everyone!  Members can support the event as a race participant or if you have other commitments that evening, by making a donation to the fund in Candy's name.  Registration deadline is Friday, September 5th.  Questions can be directed to Jen Gent or Theresa Evearitt.
OEA Pocket Calendars:  If you are interested in receiving a complimentary OEA Pocket Calendar email Rhea Young at Whitmer and she will send one your way.
Sick Leave Pool:  Please review the guidelines for donating sick days to your fellow TAWLS members.