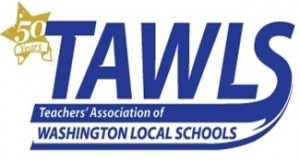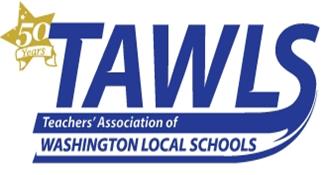 Jim Terry T-Shirts:  The Jefferson Junior High Parent Club has organized a Jim Terry T-Shirt Sale to honor Jim Terry.  If you are interested in purchasing a T-shirt for $10.00, visithttp://www.SignLadyINC.com.  On this site select the Web Store tab followed by Mr. Terry Memorial and enter the code WLS.  Orders can be placed through March 22, 2015.  All proceeds will benefit the Jim Terry Memorial and Scholarship Fund.
Mud Hens 2015:  A new tradition has begun.  The TAWLS Annual Mud Hens Event will be celebrated in Jim Terry's honor and known as "Terry-Time at the Hen House.  In conjunction with the event, basket raffles are being organized to raise money in Jim's name to be donated to the Paul Zielinski/Jim Terry Science Scholarship Fund.  This year's Mud Hens Game is Friday, April 17th and 7 p.m. against the Columbus Clippers.
Spring Banquet:  Invitations to the TAWLS Spring Banquet have been delivered.  This year's banquet will be held on Thursday, April 23, 2015.  RSVPs are due to Joy Krajewski by April 2, 2015.  We hope you will be in attendance as we honor our retirees, new teachers, outstanding educators and outstanding teachers!
Awards:  It is time once again to nominate deserving individuals for the Golden Apple Award, the Outstanding Educator Award, and the Outstanding Teacher Award. Please review the guidelines for each award and submit all required documentation to Heather Densmore at Whitmer High School by Wednesday, April 1, 2015.  Attached you will find the criteria for each of these awards.
  TAWLS Awards – Outstanding Teacher TAWLS Awards – Outstanding Educator
TAWLS Awards – Outstanding Educator
TAWLS Awards – Golden Apple Award
Rise Above the Mark:  An encore presentation of the documentary Rise Above the Mark has been scheduled for Thursday, March 19th at Toledo Early College High School.  See attached flyer for more information.
Text Alerts:  If you have not already done so, please take a brief moment to subscribe to TAWLS Text Alerts.  Text the number 81010 with the message @tawls to subscribe.  Thank you to the 308 members who have already subscribed!!
Whitmer & CTC TAWLS Members…please take the time to sign up!
We don't want you missing out on important information that needs to be distributed privately and efficiently to our TAWLS members as needed.